Dame Kelly Holmes provides her top tips to help you on your running journey this winter. Kelly's advice is second to none and her tips will help you on your way to Beat Yesterday with Garmin. I'm always being asked for my top running tips, so when Garmin asked me to share my personal training tips, I thought this would be a great opportunity to share what I always keep top of mind when planning my training schedules. I hope you enjoy and find it helpful!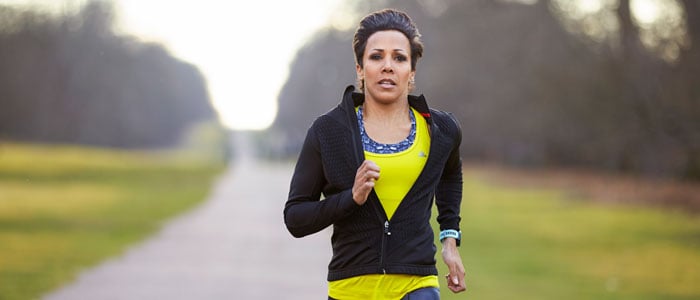 Always be prepared
I think a key part of running is being prepared, always make sure you have the right trainers and clothing on, you want to be comfortable and supported to prevent injury and ensure you can focus on the run ahead. I always check the weather before heading out on a run, the last thing you need is a surprise shower when you're not prepared to throw you off stride. There is a weather widget on my Forerunner which I never fail to check. Having a fitness tracker is something I would definitely recommend, you can monitor your progress and analyse results to ensure you're hitting targets. I'd always recommend planning your route before heading out, this way you stay focused on that day's mission. Music is a very personal thing, but I wouldn't be without my favourite playlist on a training run. It keeps me motivated and I love to sing along, it keeps your mind off the effort your body is going through. I can control my music on my Forerunner® 35, which is very handy.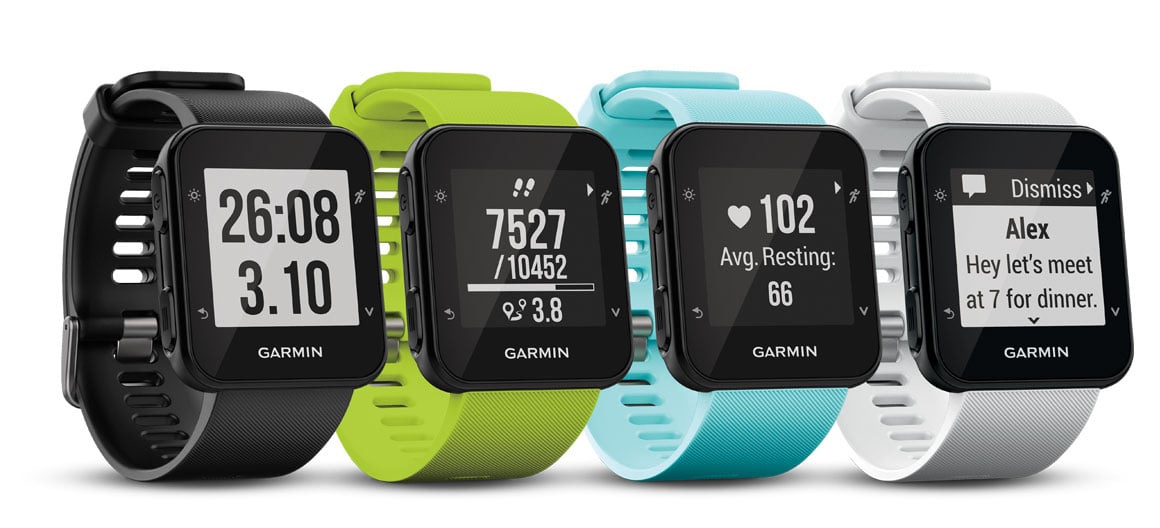 Set yourself a goal to beat yesterday
Enter a race – from a 5k fun run, or a 10k to a half or full marathon, it's great to have an aim and something you're training towards. I'd always suggest setting yourself a goal for each run, improve your timing or run that little bit further each time. You'll feel motivated and it's a great feeling when you beat yesterday
Running uphill vs downhill
When running uphill it can feel like a battle, to keep going shorten your stride, drive your arms and lean slightly forward, increase your cadence if you can. I use the interval function on my Forerunner to run hill reps to step up the intensity of my training, once you've cracked the uphill climb, there will be no stopping you. Running downhill is very different and my best advice would be to lengthen your stride, relax your arms and lean slightly forward when on the downward slope. Keep your concentration and enjoy the ride.
Don't run alone
I always recommend running with a partner or joining a running club. Fellow runners keep you motivated and on track. As the dark nights draw in, it's also much safer to run in a group. Garmin Connect is a great platform for group runs as it allows you to share your runs via social media and compare results.
Make sure you allow yourself to recover
Listen to your body and ensure you give yourself time to rest and recover. I love the fact that my Garmin tracks sleep, It's a great way of ensuring you are getting enough quality rest before heading out on your next run.

#BeatYesterday
Learn more about the Forerunner® 35.